Local Search Success Starts Here!

Google has identified that more than 20% of all searches contain at least one local, geographic keyword. Combine that data point with the fact that 90% of your end users' time and money is spent within 5 miles of their home or work. And that 43% of search engine users are looking for a local merchant to complete a purchase offline. Today's online marketing success both begins and ends with Local effectiveness!

Today, SearchWrite offers the most complete Local Search content optimization and business profile distribution services in the U.S.A. encompassing:

Net-wide Coverage of all Local Search Engines, Portals, Maps and City Guides
Integration with all Local Mapping Sites including Long-Lat and KML FIle markers and Google Maps Enhancements and Mashups
Optimization of Google Place Pages, Bing Local and Yahoo Local Placements

Set-up and Management of Local, Micro-Targeted AdWords PPC campaigns

Distribution to Online Yellow Pages, Mobile and Directory Assistance Services

Creation of Local Customer Review programs and coordination of Online Reputation Management
Syndication of Local Data Feeds for Facebook, WordPress, Twitter, YouTube video and more!
As Authorized Search Engine Channel Partners, SearchWrite works with organizations to produce, optimize and distribute a Master Local Business Profile for one or more company locations. As a SearchWrite client, you will be able to manage all of your local business data from a single data file that is fed directly into the leading Local Search networks.

One LOCAL Call Does It ALL For ALL of Your Local Search Marketing Leads and Needs!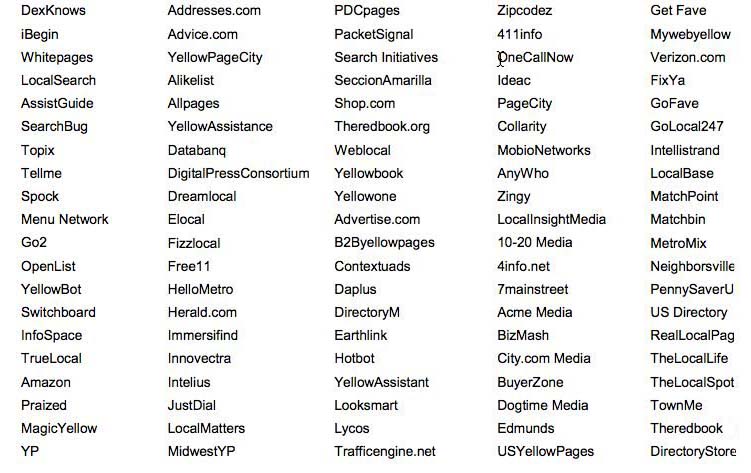 Connect with SearchWrite for a free initial consultation or call (206) 842-5420 for a free online presentation.


Read an interview on Local Search Marketing with SearchWrite's president, Larry Sivitz, in the Seattle P-I.