"Search" is the process of discovering great Content.
"Writing" is the process of producing great Content.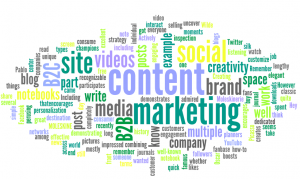 Together, the "SearchWrite Process" is a unique collaboration between your marketing vision, your value-laden offer, and your engagement strategy with a highly skilled cadre of online marketing specialists, information architects, social media storytellers and other community outreach specialists on the SearchWrite team.
Our mission:  Meet "S.C.O.P.E."  an acronym for Search Marketing Content Positioning and Engagement.  
SCOPE reflects the most effective methodology we have found for publishing online content not simply for subject authority alone, but for the purpose of differentiating your unique intellectual property, and demonstrating your unique value proposition in a way that creates authentic brand distinction and genuine user engagement.
SCOPE connects your share of the world's search queries to your most relevant and authoritative content, and endows your Internet presence with what we call the "Authority of Authorship."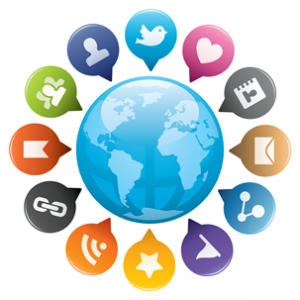 SearchWrite Full-Service, Digital Marketing Services include:
Strategic Content Development & Distribution

Brand Identity Systems

Website Design, Redesign, Landing Page Testing, Re-Architecting

Analytics-Based SEO: Organic, Social Media and Universal Search Engine Optimization for Blended Search Results

Analytics-Driven SEM: Paid Search Advertising, Product Listing Ads and Merchant Feed Optimization

Semantic Search: Rich Snippet Optimization, Voice Search

HTML 5, Schema.org and Microdata Integration

Smart Link-Building and Structured Link Placement Programs

Google Ads (AdWords Pay-per-Click), and Display Ads, Product Listing Ads,  Microsoft Advertising, All Extensions, Click to Call, CPA Advertising: Cost per Acquisition Cost per Action

Local SEO Profile Creation and Syndication (Google My Business, Bing Local, Yext Partner Network, Yelp)

On-Site Search Engine

Website Analytics Set-up, Funnel Creation, Conversion Tracking, Audit and Reporting
Copywriting and Design of Infographics, Info-videos, Landing pages, White Papers, Press Releases and Editorial Content

"Voice of the Customer" Usability Surveys and Exit Interviews

A/B or Multivariate Testing

Facebook Custom Development and Facebook Apps, Open Graph Tagging

Twitter and Pinterest Strategies and Deployment

WordPress, Joomla, Expression Engine, Drupal, SquareSpace, WIX design and production

Video and Podcast Production, Optimization & Distribution

Mobile Web Optimization and Mobile App Development, Publishing and Promotion

SEO-PR (Publicity & Media Relations)

Reputation Management and Brand/Trademark Protection

Website Content Enhancement, Localization, Syndication

In-house Training and Development