SearchWrite helps marketers truly engage with their audiences by weaving their messaging into the Web's social fabric. Here are ten socially-motivated steps that are baked-in to our media plans.
#1 – Creating Influence. Who are the key influencers in your industry or marketplace? By adding authorities and trusted sources to your social circles, measuring Sentiment Analysis and monitoring Klout, Kred, iFluez, HypeTAP, BrandWatch and Traackr scores, we help you connect with the right people, enlist authority sites, and cultivate real relationships.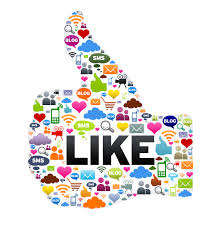 #2 – Mastering Your Domain.  Every company, large or small, has a distinctive fingerprint in the form of  its "intellectual property." Your "IP" represents your firm's "thought leadership" in its domain of expertise. Like the proverbial "tree that falls in the forest," if that knowledge is never seen or heard, will it make an impact? SearchWrite provides a complementary set of content development and optimization services to effectively promote a company's knowledge and authority online.
–  Optimized, Customized  YouTube Video Channels
–  RSS, Facebook & Twitter Newsfeeds
–  Pinterest Pages and Promoted Posts
–  Instagram and Snapchat Accounts
–  Lead-oriented Landing pages with Built-in Interest Capture Forms and Surveys
–  Infographic Hosting and Distribution
–  ePress Kits: Company/Product Backgrounders
–  ePress Kits: Executive Biographies/Interviews
–  Product/Service Video FAQs
–  Optimized Press Releases
–  Company-Community Photo Galleries
–  Radio/TV interviews with Audio/Video Transcriptions
–  Pub-ready Logo and Product Art
–  Virtual Press Conferences
–  Google Hangout/Amazon Chime/Blab/Talk Show Outlets and Forums
–  Multi-National Translation/Localization services available
#3 – Creating Blog Appeal. We encourage team-blogging among your brain trust, your employees and even your clients. Having said that, blogs can also be almanacs, tip feeds, and/or visual anthologies (for a dental client, we created a "Smile" blog).
#4 – Adding a Headline a Week. What is notable is newsworthy. We are affiliated with the leading wire services (both premium and public domain). Effective Web PR = effective link building, and vice-versa.
#5 – Localize to Optimize. Need language, domain or shopping cart localization for international markets? SearchWrite was pleased to participate as a charter member in the inaugural International Search Summit in Seattle. From the U.K. to the E.U. and down under, we work with clients that span the globe.
#6 – Translating Titles.  Speaking of languages, for select postings that you make across the social media spectrum – use the same exact title and description translated into Spanish and French. You'll be surprised at how much traffic and links they will generate (and you don't even have to translate your content).
#7 – Riches in Social Niches. Let us help you penetrate your niche networks. NOT just the all-purpose social networks but the specialty groups. Be a big fish in your ponds!
#8 – Get and Give Answers. Search is becoming more vocal and Natural Language queries in Q&A form go beyond Quora to the Amazon Echo, Apple Siri, Google Home, Microsoft Cortana,  and other Chatbot agents.
#9 – What's your Sentiment? We use Social Media Monitoring Tools to track occurrences of your company name and product online. You"ll see where people are talking about you, what they are saying, whether it is positive or negative, and be able to respond to the conversation. A crucial step in reputation monitoring and management.
#10 – Reputation Management. User- and media-generated reviews play a decisive role in your success. How can you accentuate the positive? Just ask us!